BEFORE WE BEGIN
Please confirm your age.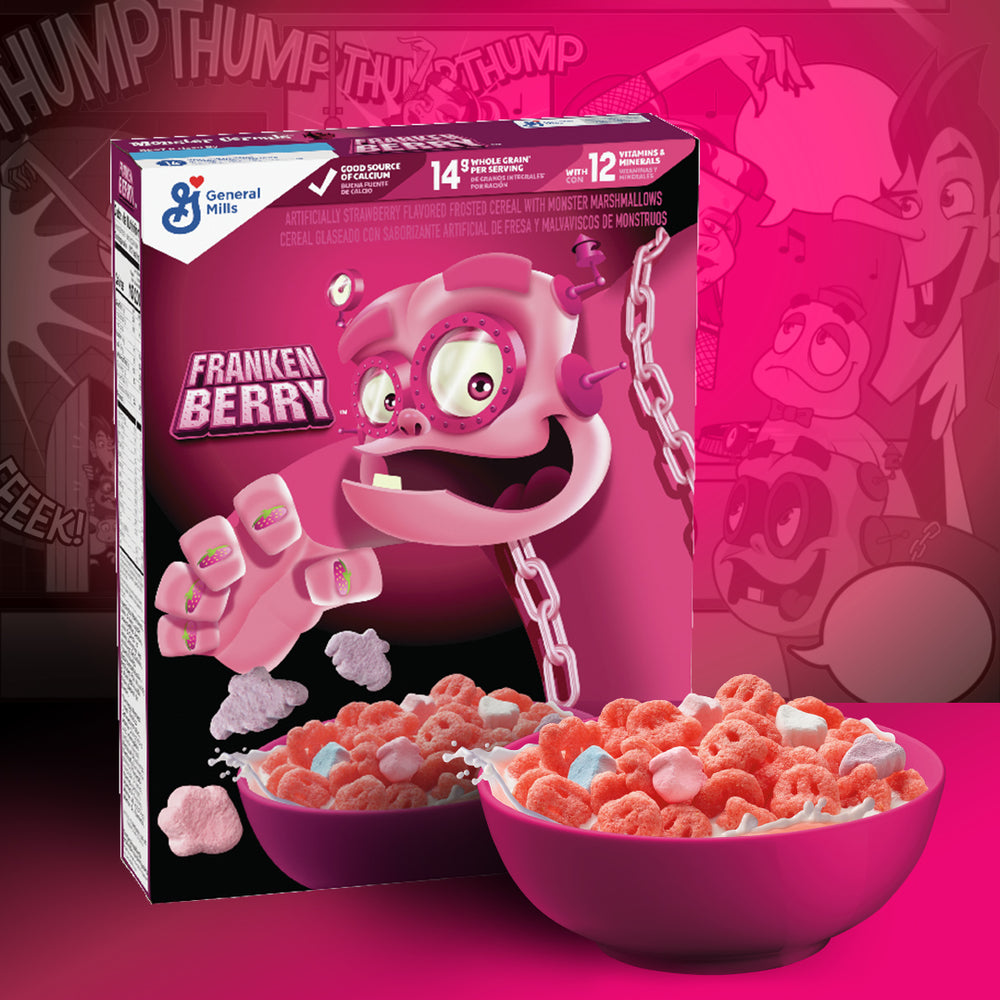 Who is Franken Berry?
Name: Franken Berry
Monster type: Frankenstein
Cereal flavor: Strawberry
Personality: Frank is sweet and silly and a little skittish. He and his pal, Boo are often the most easily spooked of the group.
History & fun facts: Franken Berry is based on Boris Karloff's image of Frankenstein's monster.