BEFORE WE BEGIN
Please confirm your age.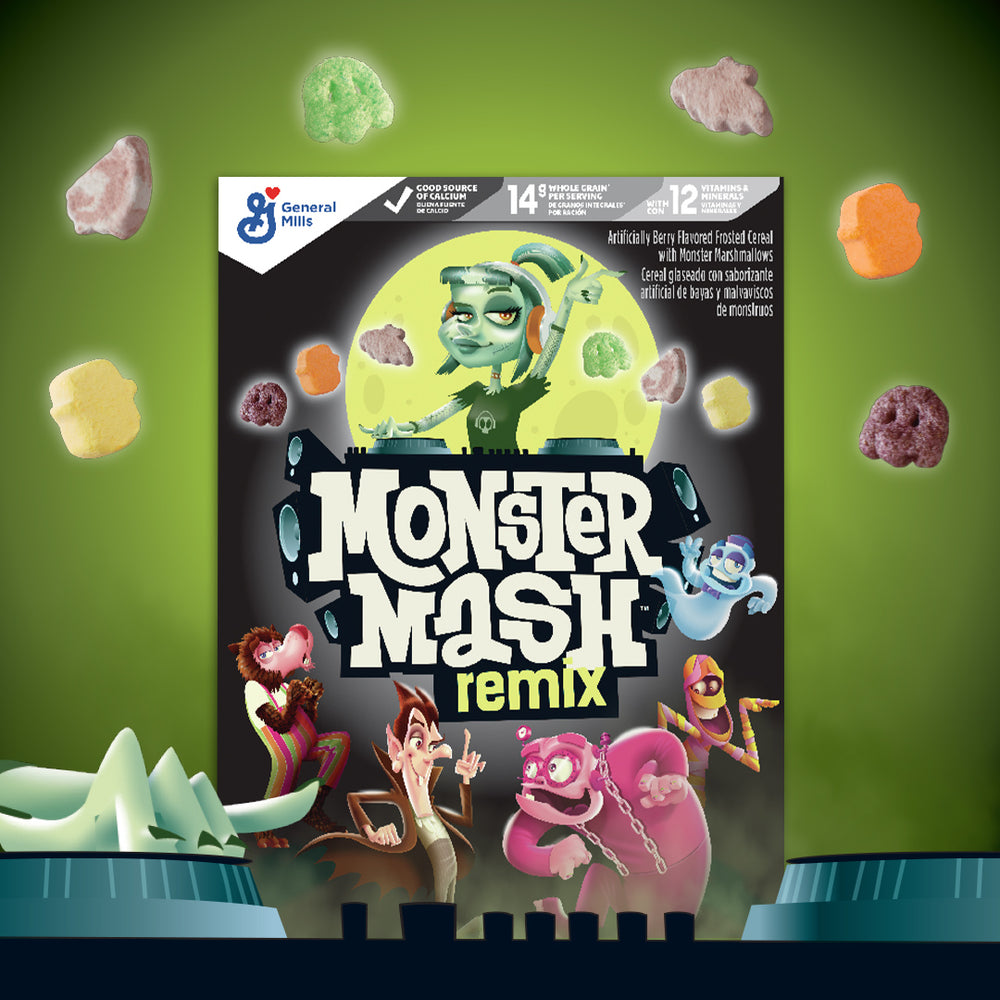 Who is Monster Mash Remix?
Cereal flavor: Carmella Creeper, Frute Brute, Count Chocula, Boo Berry, Franken Berry, and Yummy Mummy
History & Fun Facts: Created in originally in 1971, this 2023 edition celebrates the original amalgamation of the iconic six cereals as well as introduces the fresh new character Carmella Creeper!